Meters should be read on the 1st of each month and payments postmarked by the 10th of the month.
Find your meter below and fill out your billing coupon with your meter readings as shown on the corresponding sample coupon.
Present Reading: Current/present reading showing on your meter

Previous Reading: Current/present reading from the previous month

Total Gallons Used: Subtract your previous reading from your current reading

Amount for Water: See the rate chart on the inside of your coupon booklet. Find the payment amount that corresponds with your usage on the inside cover of your coupon book. (Rate charts for over 80,000 gallons can be found by clicking on the

Rate Charts

 tab on our homepage.)

Penalty Fee: If your payment is postmarked after the 10th of the month please add the $10.00 penalty fee.

Adjustment: If you received a correction notice from us please use this space to adjust according to the notice.

Total Amount Paid: Add/subtract the Amount for Water, Penalty Fee and Adjustment totals.
This information below can also be found on the back of your coupon book.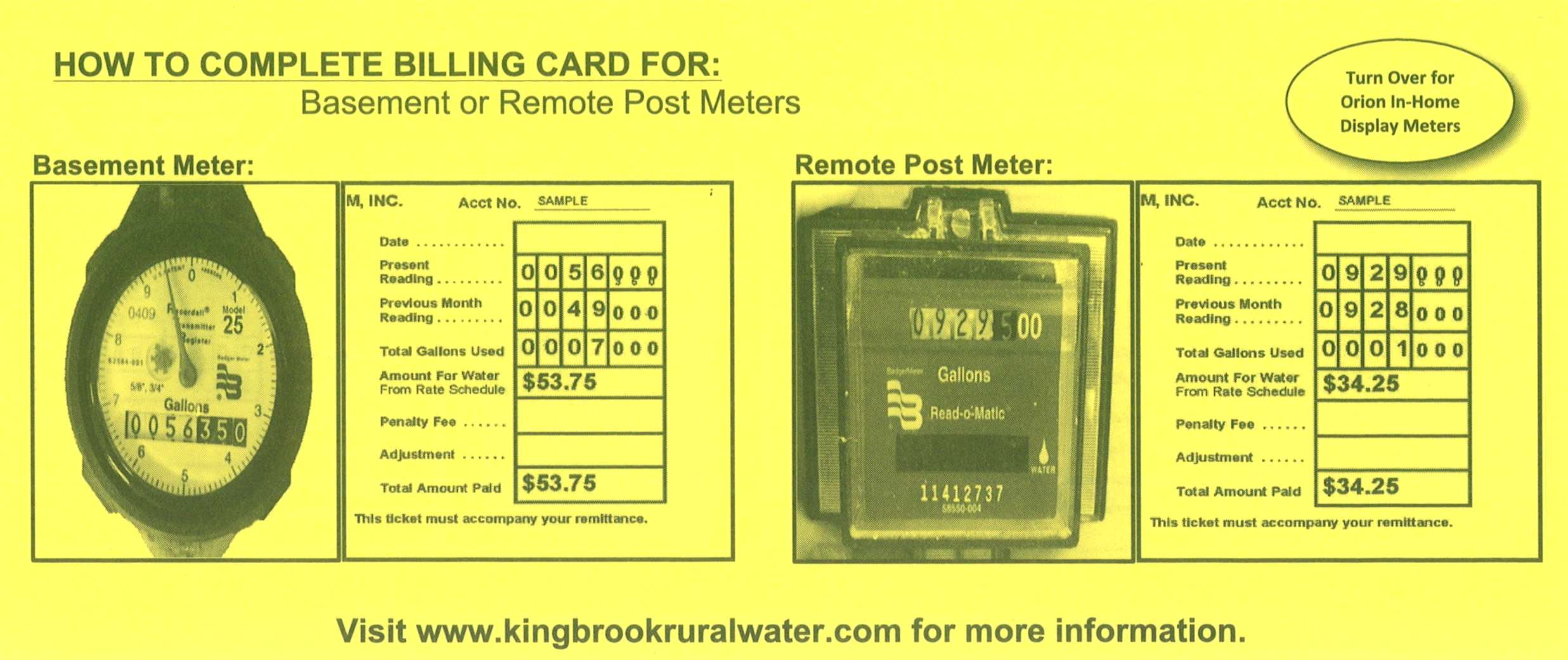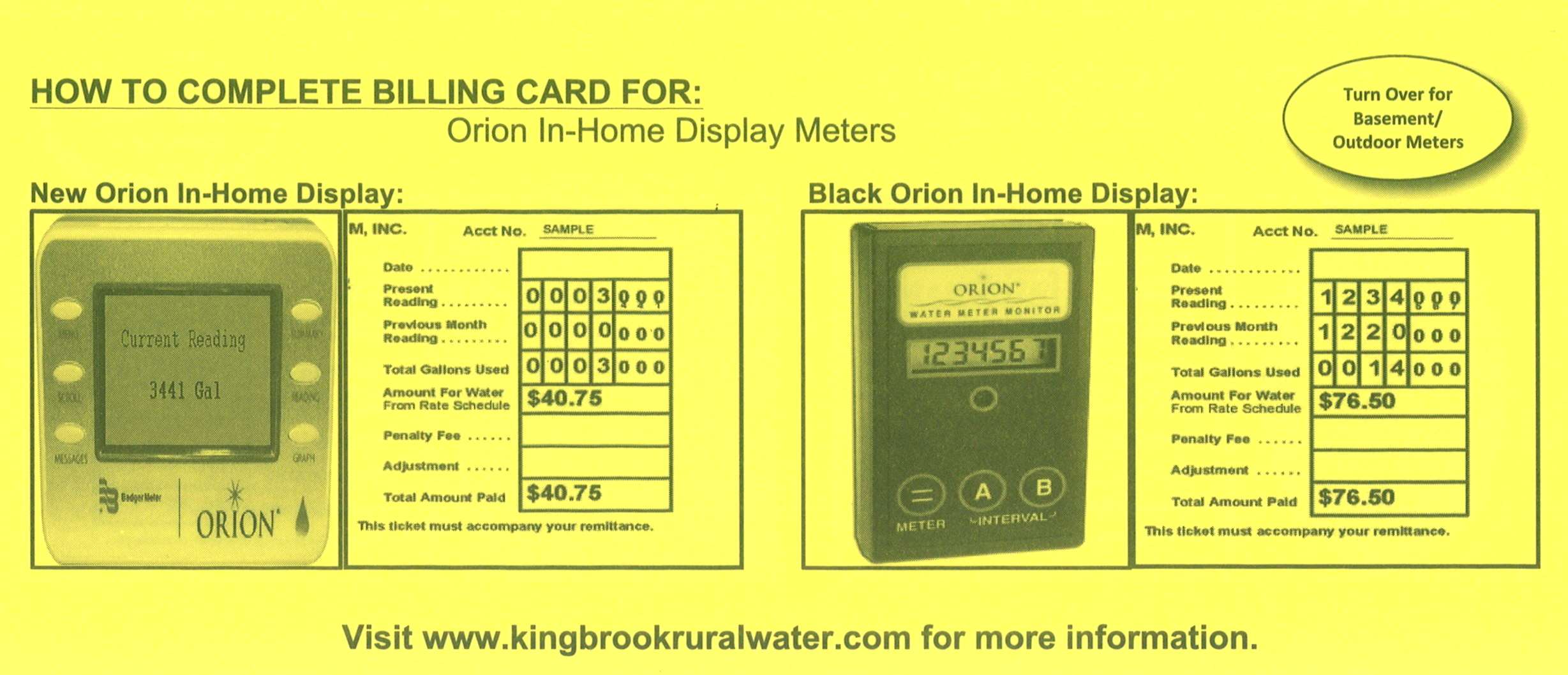 If you have additional questions about reading your meter or calculating your payment, please contact our office.